Get Info About Getting An RV Loan
This video is by RVtravel. Their editor Chuck Woodbury explains the differences between the several types of recreational vehicles. Like motor-homes, travel trailers, fifth wheel trailers, pop ups, and truck campers.
We wanted to provide this basic educational info because the overwhelming majority who visit this webpage are new, or first time, RV campers.

This page provides information for those who are thinking of purchasing an RV and looking for financing options. We have a link to a website where you can post a free loan request. It is at the bottom of the page.
The RVIA (Recreation Vehicle Industry Association) says that more, and more, Americans are interested in recreational vehicles. In fact, there was a survey recently done by the University of Michigan. It shows that nearly 8 million U.S. households own an RV. And the RVIA says those numbers will continue to rise because more people are choosing RVs for their leisure time trips.
Are you considering buying an RV? Researching for info about financing options? Then you have notice that, despite those survey numbers, many banks and credit unions do not really like making RV loans.
We have not really gotten a good reason why. And, for some reason, they just won't come out and clearly say that they don't like them. But they clearly give people just asking about low interest RV loans a harder time. Especially when they inquire about financing a used RV.
We can only guess, but mayb
e it is because statistics show that many people are really excited about getting one initially, but then they lose interest in the RV fairly quickly. They may have used it a couple of times and decided it really wasn't for them. Then it ends up sitting in a corner of the backyard. And making the monthly payments becomes less and less of a priority.
Or maybe it is the exact opposite where people are constantly using them. Driving around, all over the country, and placing a lot of wear & tear on the bank's collateral.
Whatever the reason, banks and credit unions are definitely more stringent. Compared to an auto loan, for example, there are much more paperwork they want you to complete. Including a full financial statement.
Of course, the RV Dealers themselves are going to offer financing options directly through them. But then the question becomes is it the very best deal you can get? Again… people are so excited about buying an RV that they may not be as careful about looking at the numbers as they should. The RVIA gets stories from people who later found out they paid thousands too much in interest. One comment posted on their website said the buyer learned that his RV was worth $10,000 less than the purchase price.
It is very understandable why people are so excited about getting that new RV. It is definitely much more than just getting a new car. Buying a recreational vehicle is very much about attaining a whole new way of life! They are truly a home, away from home, on wheels. You can literally just pick up and go where ever, and roam around, until your heart's content. Depending on the type of RV you buy there is never a need for a hotel room. You don't even need to stop for bathroom breaks. The recreation vehicle is becoming more people's definition of true freedom. So that they are very anxious to get started with their new life.

However, our best advice to everyone new to RVs is to slow down. Take sort of the same approach to buying an RV as you did when buying a house. Look at all of your financing options.
And one of the best RV financing alternative that is becoming extremely popular is peer to peer funding. This option has been around for a few years. It keeps growing every year. And it is perfect for RV financing.
YOU CAN POST FREE REQUESTS FOR LOW INTEREST RV LOANS AT PROSPER
What Is Peer to Peer Lending? The easiest way to explain it is to just simply replace the word Peer with the word People. The concept is simply people connecting directly with other people. Or your peers.
This is made possible by the ever increasing growth of the internet. Those who are making the loans are everyday people just like you. Except they are in a better financial position. They have money, and looking for opportunities to invest it. But for years now banks, credit unions, etc. pay very little interest. And we know that something like the stock market can be a very big risk. So many people feel that they can get a better return by investing in other people.
What Is Prosper? Prosper.com is the leader in the peer to peer loans. They are a member of the BBB. They have been featured on CBS, NBC, ABC, Fox, CNBC, CNN, The Wall Street Journal, The Financial Times, etc. They are definitely a well known, and legitimate, company. Prosper has been lending money since 2005.
People looking for a loan create a free account. People who have money to lend create a free account. And Prosper connects the two sides together. Typically, loans are funded by multiple people all over the world.
This video was created by a guy named Jonathan. He gives a quick explanation of prosper lending. He has actually used the service and is talking about his personal experience.
He is describing how he was able to use it to accomplish what he needed to do. He also gives a couple of quick tips, advice, and some things to keep in mind.
These are unsecured loans! This means that you do not have to put up any collateral, like a house, or car, or co-signer, etc. So, of course, these networks would prefer to work with individuals who have established good credit, and a good credit score.
Another good thing about a prosper is that it only does what is called a soft pull of your credit report. This means that it will not impact your credit. This eliminates a concern that some people may have if they only want to apply just to see their options. You are never under any obligation to accept the money that is offered to you.
This video shows the step by step process of actually submitting a loan request. He does a good job of showing how simple the process is.
You create an account. The desired amount of the loan. You let them know what you intend to use the money for. You should also include a statement that explains why you should be approved. Then you can easily track the status of your request.
We created our page to provide this information because many people do not know about this. Prosper usually does not advertise on TV, Radio, or Magazines, etc.
There are others, but Prosper is the oldest, most popular, and most trusted, peer-to-peer lending site. And, more and more, this is becoming a popular alternative to traditional loans options like going to a bank. This service cuts out the middleman. The Prosper Marketplace simply connects people who need money with those who have the money to lend.
Probably the most important thing is that you need to make people feel comfortable, and confident, about loaning you their money. This mean
s the more information you can provide, the better. Let them know who you are.
.
Remember, it is free to post a loan request. So you can just see what your options are.
You will know everything upfront. Then make the decision if you want to accept the money, or not.
Click To Visit Their Website Now
.
.
.
Info USA1 809 Aberdeen Rd Drawer 9001 Hampton VA 23670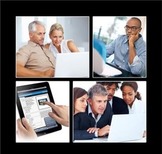 Info USA1 does not make the personal loans or provide the services.
For 20 years we match the best companies with people who need them.
We Help You Get Info About Getting An RV Loan

.
.