WHAT IS PEER TO PEER LENDING?


It Can Also Be Called Crowd Funding
Crowd Sourcing or Social Lending?

Get A Loan For Almost Any Reason
Submit Your Free Cash Loan Request
This video is by Bank Tracker. It features Financial Expert Lindsey Alexander. She is explaining peer to peer lending sites or crowd funding. For many people it is a much better option than going to a bank or credit union.
You just let them know how much you need. What you need the money for. Some info about who you are. And then post your free request. You will receive a reply. Then you decide if you want to accept it, or not.
There are a variety of these peer to peer lending, or crowd funding, borrowing sites. But, by far, the two most popular ones are Lending Club and Prosper. 
This page will first provide an explanation on the basics of peer to peer lending. And since Prosper.com has been around the longest, we will also provide a prosper loan review.
It will explain who they are. And how the service works. There is the other side of crowd funding, or peer to peer networks, like Prosper. You can also invest money in funding loans and earn a return on your investment. However, this page will focus on requesting a loan.
We have a link to Prosper.com official website at the bottom of this page. You can submit your free loan request. And, it also explains the investing side for those who are interested.
What Is Peer to Peer Lending? The easiest way to explain it is to just simply replace the word Peer with the word People. The concept is simply people connecting directly with other people. Or your peers. Except this is not family, friends, co-workers, etc. These are people who do not know each other.
This is made possible by the ever increasing growth of the internet, social media, etc. In fact, if you think about it Facebook is really a peer to peer network. But it's purpose is making social connections. So, the purpose of a peer-to-peer lending network is making financial connections. It is just people loaning money to other people. And it is growing in popularity.
Those who are making the loans are everyday people just like you. Except they are in a better financial position. They have money, and looking for opportunities to invest it. But for years now banks, credit unions, etc. pay very little interest. And we all know that something like the stock market can be a very big risk. So many people feel that they can get a better return by investing in other people.

Advantages Of Peer to Peer Borrowing
Many feel this is a better option than the old standard way of applying for a loan from a bank, credit union, or such places like HFC, Capital, Beneficial, etc.
There you complete an in depth loan application. Followed by days of waiting for it to be reviewed by an loan approval team. And if it is approved, there are even more forms to fill out. Then you finally get a paper check. Then you may have to take it to another bank to cash or deposit.
However, with peer to peer borrowing, the process is much more streamlined. It is much faster. The whole process is done online. And, the money is deposited directly in to your account.
Plus, they are unsecured loans. This means that you do not have to put up any collateral, like a house, or car, or co-signer, etc. So, of course, these networks would prefer to work with individuals who have established good credit, and a good credit score.
What Is Prosper? Prosper.com the leader in the peer to peer loan marketplace. They are a member of the BBB. They have been featured on CBS, NBC, ABC, Fox, CNBC, CNN, The Wall Street Journal, The Financial Times, etc. They are definitely a well known and legitimate company. The Prosper Marketplace has actually been lending money since 2005.
This video was created by a guy named Jonathan. He also gives a quick explanation of prosper lending. However, he has actually used the service for a business loan. He is talking about his personal experience.
He is describing how he was able to use it to accomplish what he needed to do. He also gives a couple of quick tips, advice, and some things to keep in mind.
Prosper.com is simply an exchange. It is a marketplace. People who have the money to lend create a free account. People looking for loans create a free account. And, Prosper simply allows the two sides to meet. Typically, loans are funded by multiple people all over the world.
Another good thing about a prosper is that it only does what is called a soft pull of your credit report. This means that it will not impact your credit. This eliminates a concern that some people may have if they only want to apply just to see their options. You are never under any obligation to accept the money that is offered to you.
This video gives a step by step process of actually submitting a loan request.
He does a good job of showing how simple the process is. You create an account. The desired amount of the loan. You let them know what you intend to use the money for. You should also include a statement that explains why you should be approved. Then you can easily track the status of your request.
We created our page to provide this information because many people do not know about this. Prosper usually does not advertise on TV, Radio, or Magazines, etc.
They are the market leader in peer-to-peer lending. And, more and more, this is becoming a popular alternative to traditional loans options. Their service cuts out the middleman. The marketplace connects people who need money with those who have the money to lend.

* Even though this is not a bank, it is a real loan. If you make the monthly payments late, or fail to pay, it will negatively impact your credit.
* Monthly payments are drafted from the exact same account it was deposited in. So you need to make sure the money is there when it is due.
* You have to tell them who you are! Even if it is for a business. You have to tell them your name, address, social security number, age, why you want the money, etc. Your information is confidential, encrypted, and completely secured.
* You can request money to buy a car, motorcycle, RV loan, boat loan, military loan, business loan, pay off credit cards, debt consolidation loan, etc. About the only restriction with a prosper loan is that it can not be used as a student loan. Of course you can use it to pay off an existing student loan. But you can not request money for tuition, books, room & board, student living expenses, etc.
* Approval is not guaranteed. Just like any other loan service there is the possibility that you could be declined.
* It is absolutely free to create an account. And completely free to post a loan request.
* There is the whole other side of Prosper. You may be interest in becoming an investor to earn a higher rate of return on your money. Just simply click the link below to learn more.
* Plus, you can also earn money with Prosper. The have an Affiliate Program. They pay for each loan referral that you send. Click the link below to learn more.
* Probably the most important thing is that you need to make people feel comfortable, and confident, about loaning you their money. This means the more information you can provide, the better. Let them know who you are.


We hope that this prosper loan review has been helpful to you. Remember it is absolutely free to post a request. You can just simply see what your options are.
You will know everything upfront. Then make the decision if you want to accept the money, or not.
Click To Visit Their Website Now
.
.
.
Info USA1 809 Aberdeen Rd Drawer 9001 Hampton VA 23670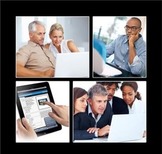 Info USA1 does not make the personal loans or provide the services.
For 20 years we match the best companies with people who need them.
We Help You Get Info About What Is Peer To Peer Lending

.
.